Bonjour je suis Bernard Sfez un travailleur indépendant plein d'énergie ! Je crée des sites web et des projets Tiki Wiki en ligne.
Services de développeur/intégrateur freelance :
Mes clients
bénéficient de mes services et de bien d'autres !
_déploiement rapide && maîtrise des budgets
J'ai créé des application web prêtes à l'emploi pour assurer le respect des échéances et budgets. Complètement adaptables, vous apprécierez une utilisation simple et rapide depuis votre mobile.
_puissance && évolutivité
Tiki Wiki est un puissant progiciel pour construire des sites web. Une collection d'outils Open Source qui interagissent ensemble. Tiki Wiki est évolutif et vous pouvez le tester gratuitement.
_confiance && fiabilité
A l'écoute de mes clients, j'ai des années d'expérience dans le développement Web. Mes services Tiki couvrent l'installation, le support, les mises à jour, le développement, la réparation ou la conception de projets. Avec une solide expérience dans l'optimisation pour les moteurs de recherche, je contribue à une présence effective sur la toile.
Ready-to-use Apps
Click on a module to see software details. (applications developed for mobile)
These web apps can be used as a starting point for a different project using related components.
Pricing & Packages
I'm a freelancer and you can hire me for * per hour or choose a yearly package.
< Hourly rate
My hourly rate is based on real work and does not include initial brief or research. My invoices report date and time details and I log each session to calculate the time spent on each task. For long term-projects I can setup an extra layer of control per task so each task has its own scope, comments and duration thresholds. I work on a win/win basis and "best work delivery" compared to "fastest work delivery"... This picture worth a thousand words.
% Flat price yearly packages
My yearly and web apps packages include everything you need from the start to the end. The price and the tasks covered have been selected based on a long customer satisfaction tradition. As you pay ahead for a year I include a nice discount so it makes this fair for both sides. And, should you need a little extra, we can just add another couple of hours at my hourly rate.
Support & Hosting
Domain/SSL setup
Web App Install & Setup
Template adaptation
12h support
Website Monitoring
Web Analytic
Daily Backups
Support & Hosting
Domain/SSL setup
Tiki Wiki Installation
Initial setup & training
1h support
Website Monitoring
Web Analytic
Daily Backups
Server Configuration Check
Tiki Configuration Check
Database Optimisation
Troubleshooting (12h)
1h support/month
Website Monitoring
Web Analytic
Backups Consulting
Tiki Free Trial
Yes you read it right !
Use and start working on your Tiki website one month free.
Register now and I'll create for you a brand new Tiki on one of my server with admin credential and access to all my Tiki Express Tutorials. On delivery I give you one free hour of consulting and support to help you during your initial setup. Test, explore and decide without any obligation. Once the trial ends I'll be glad you keep running your web site using one of my Tiki Wiki plan.
Tiki Kickstart
Click here and get your free Tiki Website
Register for a Tiki Free Trial
Fill the following fields and accept the conditions to submit this form. I'll contact you to complete your request and you'll enjoy a Tiki website for one month free of any charge.
Tiki Express Tutorials
I'm publishing tutorials to help new comers and developers on Tiki Wiki.
Subscribe to my youtube channel to be notified when I publish a new one.
What I'm made of ?
I have a positive attitude, analytical thinking and out of the box approach as needed. I'm curious, I like to build things and to push the limits.
I'm a hard worker, determined and passionate with enough experience to consider risks and objectives in an evolving market. People like to work with me because I increase the amount of positive vibrations in the work place. I don't consider a problem a bad thing, but an opportunity to improve or enhance. I have strong morals and ethics and I'm someone you can trust. My customers and friends knows I uphold respect and loyalty in life as fundamental values.
What I'm good at ?
Entrepreneurial and result-oriented I'm able to manage a project from end to end. Using multidisciplinary approach and with 20 years of experience in internet and digital communication I address challenges with modern and effective solutions.
I serve customers and achieve long terms goals working with segmented tasks list for a better control of the cost and the development timeframe. I'm involved in FLOSS and open-source projects and an active contributor to Tiki Wiki CMS Groupware (Consultant and Project Administrator).
Skills && Strengths_
Determination to achieve objectives turning problems into opportunities.
Ability to analyze, understand and consider the needs and limits of the client's organization.
Solution designer including architecture, process and technical specifications.
Ability to sit on the user side to properly (UI/UX) design solution and workflow.
Capacity to apprehend global impact while planning architecture and writing specifications.
Proven ability to communicate and coordinate development teams (local or global).
Committed and partner my approach is win/win: "the success of your project is also mine".
Rich artistic and sportive life nourishing an inventive brain and can-do attitude.
What's caught my attention lately (blog) ?
Interesting and easy to digest information thoughtfully curated or created by me.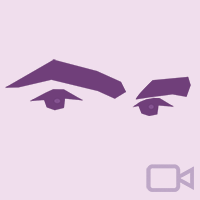 Discover the new Tiki23 that will be released very soon and follow this video of the live feed of our Big Blue Button room.
From the 2nd to the 5th June 2021 Tiki users and other interested people meet to discover, share, discuss and code together. Discover the new
More details at: https://tiki.org/TikiFest-Virtual-2021.
You've read enough,
let's talk 😉
Contact me to schedule a meeting to discuss how I can help with Tiki or a web app project.