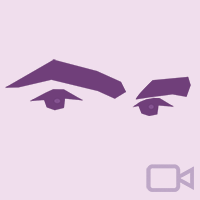 For another member of the Tiki community I did a quick video to answer his question : How do you redirect to a more "Jedi" 404 (that's was his words ;)) ?
I answered doing this quick video and then I was asked to share it, and someone else ask something else and did a second video and so on. I'm not sure exactly where it will go but I'll publish those quick video without too much of editing. And that's ok if I don't get an "Oscar" for this. To be true I'm thinking seriously about doing tutorials and this is may the start.
Transcript
A quick video we will go faster, so just go to setting, control panel.
Choose "General", "Navigation" and here you can set on the "Redirect" (section) what happened when anonymous user is asking a page that doesn't exist.
Here I set a redirect page to my to jedi 404 (page). I apply, and on a different browser where I'm not logged, I'm on the home page and let's ask
something that doesn't exist. James page doesn't exist and I'm automatically redirect to my Jedi 404 page. Where just put a plugin list to
display all the wiki page that are available for anonymous user.

... what a gorgeous french accent !