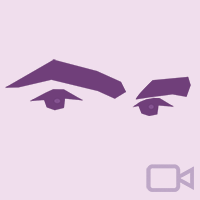 Hello my name is Bernard Sfez and I'm a Tiki specialist and I'm back from the Tikifest 2018 Montreal.
In this video I'll do a very short summary of 2 weeks of TikiFest in conjunction with the WikiSuite unConference.
A quick summary because they were hundreds of hours of formal and informal discussion with many developers and many specialist from all kind.
Good people from ClearOs and OpenFire teams were with us most of time and we worked tightly with them to improve on both sides. It was awesome to meet you in person guys.
People from ElasticSearch and so many developers and members of the Open Source community from Canada.
And of course meeting active members of the Tiki community from all over the world;
Bulgaria, Canada, Czech Republic, England, France, Holland, Israel, Japan, Portugal, Singapore, Ukraine, United States.
It was just great to be with you, to celebrate with you and to work next to you and sorry if I missed a country or didn't have a picture of each one of you.
Tiki19 and the Tiki release cycle
During this two weeks we put a great attention on the Release process and on preparing everything for Tiki19.
Everything to branch trunk to Tiki19 was prepared (Branching happen on September the 24th), many tracker items from the WishList was reviewed. Hard to summarise everything but Tiki19 is gonna rock and you should follow the release process that should lead to Tiki19 release somewhere near the first week of November !
The actual Tiki release cycle is 6-6-6 but several members wanted to move to a 8-8-8 cycle. We had a very interesting discussion and after submitting to the Tiki community we decided that post Tiki19 we'll roll on a 8-8-8 release cycle. More details on the Tikifest 2018 Montreal page.
We also did a Documentation sprint to improve the Tiki19 page and many pages to reflect the hundreds of improvement that were committed.
Tiki users UX and UI
As we integrated bootstrap4 and fontAwesome 5 in Tiki19 we wanted to evaluate and process with the quick win we could commit to the code. Huge work was done and we had great days of improving and fixing the interface, changing icons, defining a better pattern for Tiki icons and buttons, the install process and more. You'll really get thrilled with the changes once you install Tiki19.
On a related topic we discussed ways to help Tiki users by improving our communication, the way to communicate, revamp The Wishlist
Tiki Profiles
We had in deep discussion about Tiki Profiles as we want to improve ways for users to use more complex configuration in Tiki.
Tiki is super powerful however to use this power is not always easy and require learning, asking and testing if you try something you never did before.
The idea that lie under the tiki profile is to create pre-configuration and setting ready to use right away. In practice the Tiki profile work fine when you know already what you do or to duplicate your own setting. For new Tiki users or Admin that want to set up a new configuration on an existing Tiki it may be confusing and lead to issues with existing data. The name also is source of confusion. No doubt that we will see for next version of Tiki deep changes and improvement that will help Admins to setup quickly complex configuration.
On a related subject we had a very interesting demo on Add-on and Workspace that will clearly lead to future thinking.
Tiki and security
We discuss and have so many presentation that it is impossible to make it short. So better not to try.


They will more security check, security processes will be improved to shorten the fix release, we discussed about 2 factor authentication in Tiki. We studied projects with advanced configurations for roles and permissions.
Mail, mailing and mailing list
Many discussions and mutual experience sharing with Peter and Benjamin from the ClearOs team.
On this front we express the wish to improve seriously Tiki Webmail and managing from within Tiki Mailing lists without Mailman and eventually add a way to send the mails via an external provider.
Collaborative editing and communication
XMPP chat is the way that has been chosen. We didn't a lot of test with our friends from openfire Guus and Dele (Pade) and having the chat logs searchable via Tiki. In a close future we'll have an XMPP chat easy to integrate in Tiki. Also we will tight TogetherJS that is already integrated in Tiki: https://doc.tiki.org/PluginTogether
Other things that happened there
Cartograf, Mapping the Future was upgraded for 18.x.
We will evaluate Screencast to replace jCapture to integrate screen capture in Tiki
We want to have a Tiki Accounting feature or configuration using profile.
We discussed the possibility to integrate other text markup like markdown and we re-evaluate the actual Wiki Parsers and WYSIWYG. Thanks Philippe for your presentation and explanations.
Events
During the TikiFest we participate to an Open Source Software conference for the health sector in Québec.
At Faculty of Engineering & Computer Science, Concordia University, Mourad Debbabi and his team presented BINARM 2.0 a very powerful security tools to analyse traffic as well as a demonstration on existing options for architectural integrity monitoring.
We participate at 2018 Montreal Free Software day and meet very good people from Elasticsearch (we joined them during a meetup session a few days later).
Hard also to summarise the dozens of demo Jonny, Maude, Mike and others did as well as give you a taste of Nathalie's pancake !

We had also little time to visit the Old Montreal, Climb the Mont Royal hill find a pub, then a second pub, eat a Poutine, find the next WiFi hotspot... in a pub.
Saying goodbye
Thanks to all that make this possible. Especially Marc, happy you get your flat back to you and the cats, Nathalie and Robert that were helpful all along the way.
I was great and awesome ! Thank you again guys.
Please if you find that video useful like, share and subscribe to my youtube channel.
Your comments help me to improve and guide me for the subject of the next video.
That's it for now, thank you for watching and enjoy the power of Tiki !
Some other interesting links:
https://tiki.org/TikiFest2018-Montreal
http://wikisuite.org/Unconference1
http://wikisuite.org
https://profiles.tiki.org/CartoGraf
https://michelf.ca/projects/php-markdown/concepts/
https://dev.tiki.org/Wiki%20Parser%20Revamp
http://www.rollodeqc.com