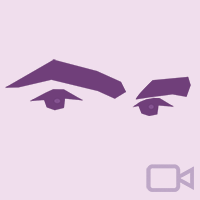 In this Tiki Express Tutorial we'll see together where to find Tiki Requirements, how we can display php, mySQL and the servers settings from Tiki23.
This is the first of a mini-series to help admin when their Tiki is not working as expected.
In this TikiWiki tutorial we will focus on requirements and Tiki server check.
If you don't want to miss my next tutorial and want to received a notification when I'll publish, subscribe to my youtube channel.
Links of interest:
---

Hello everyone this is Bernard Sfez, your Tiki/Specialist
In this Tiki Express Video Tutorial I will try to help to troubleshoot a Tiki when eventually you have problem with.
First of all, it is important to review the Tiki requirement for your Tiki to work properly on any kind of server, dedicate server vps or share hosting.
As I need to work that out and to show you on a working website, i will be using my own website.
I'm logged already as admin, I go into settings, control panels.
In tools menu you will find several items that are important to check that your Tiki is working fine.
You got server check.
It displays everything or almost everything Tiki will need to work, checking in your server's settings.
As you can see the characters the collection, sql connection etc.
I can see several informations, several properties.
I can check the size of my disk, everything look good here.
Where are stored the files and the PHP scripting language and properties.
So this one is usually the most important, for exemple here I see that for my Tiki 23 I'm using the PHP version 7.4 which is perfect.
For the CLI version, I'm depending on the server version which is 8.0, so as a developer i have work around but those are the kind of informations that you are looking to to understand.
There are other settings and everything is there.
You should be able to retrieve whatever you want here.
Another item in this menu that is quite important is php info.
Here too you can check everything about your php and how it's working.
Tiki heavily relies on PHP.
So that's it for this video tutorial, I really hope you enjoyed and learned something in that video tutorial today don't hesitate of course to like and subscribe to my channel.