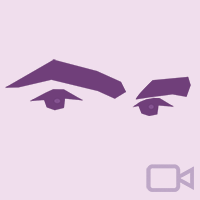 In this Tiki Express Tutorial we'll see together how to enable Tiki Categories, how to use categories to group objects, how to use it to with tracker items and Categories permissions.
If you don't want to miss my next tutorial and want to received a notification when I'll publish, subscribe to my youtube channel.
Links of interest:
https://youtu.be/O33xHk9M8HU
https://doc.tiki.org/Categories
https://doc.tiki.org/Category-User
---

Hello Internet, I'm Bernard Sfez, a Tiki specialist.
In this Tiki Express Tutorial I will explain how to enable the Categories feature and how it can be used.
Tiki allows to create, edit and manage objects like Wiki pages, Tracker items, Calendars events, Articles, Files, etc.
To define group of objects we can use Tiki categories and once categorised objects can be displayed, rearranged and filtered by category.
We can also assign permissions through the Admin Categories interface to create different set of content.
Let me summarise how to enable the feature:
Using the Unified Admin Backend, a new option for which I created video tutorial, check links in the description down below to view the video and, of course, don't forget to subscribe to my youtube channel to receive a notification on new tutorials. Logged as Admin, go to Settings and then Control Panel. You'll find Categories under Global Setup, Categories.
If you don't use the Unified Admin Backend, go to the Features control panel, Secondary features. Enable categories and apply.
We can see now in the main menu the Categories item.
Click on the link and access to Admin Categories.
Now a few things.
It is important to understand that categorising and object is similar to the action of tagging this existing object or group of objects.
When you delete an object from a category, your action will in fact remove this object from the category but will not delete the object from your database.
A second things, Categorisation is mainly based on id, a number no on the label of the category.
This allow changing a category label or name without altering the categorisation of the object.
While they are many ways to use categories in Tiki, let me show you my top 3.

To classify a group of objects together.
In this example, I have different files, pictures in different file galleries. So I have 3 file gallery and inside I have photos and I want to classify some of them together.
In my categories I created a main "Photos" category and several subcategories "Group", "Single" or "Couple", etc.
Using the category as a filter I can display the photos categorised as "Group", "Single" or couple independently of the place where they are stored on my disk, in my Tiki, in a files gallery. And this is really a handy way to manage your screens.
Here I use a wiki page and a plugin List. This is one example and they are many ways to use this of course.
I also use categories to help me manage, use and reuse a list of things like a list of country, town and even zip code in tracker items, search system or documents.
Here I have a short country list and subcategories of towns. In a tracker, using a categories fields instead of the dropdown fields. I can add and modify my list at any time without fear of losing consistency between items.
It will ease my work and make sure no typo happens as the same categories will be found all over the Tiki for objects, for features, etc.
For example, I can change the label of a category and it will be updated everywhere.
I can also export my categories into another Tiki.
Categories can have permissions so I can also create an access control set using it.
This is a bit advanced and you must be careful to avoid invalid rules but for simple comprehension, here I have different categories of content.
I can edit the permissions for each category and those permissions will be applied upon global permissions.
So I have public content, private content, etc. You understand the idea.
Back to a wiki page I can assign a category to the page.
So that's it for categories.
I hope you enjoyed this video. If yes and if you learned something, please you know what to do.
Smash the like button, tell me how you love me and share in your social networks.
Also don't forget to subscribe to be notified when I'll publish my next Tiki Express Tutorial.
That's it for today
Bye bye