What's caught my attention lately (blog)
When it comes to upgrading Tiki, there's no one-size-fits-all approach. As discussed with other Tiki developers, there are various methods to upgrade. Some prefer to stick with Long Term Service (LTS) versions for as long as possible, making occasional significant upgrades. Others choose to migrate existing files from version to version and some use fresh versions and clone theme, language files, templates, database and files. In this article, I'll draw from my extensive experience in using, providing support services, and developing with Tiki Wiki CMS and explain my detailed process for upgrading a customer's Tiki from one stable version to another.

This article is an update of a previous one that will explain how to install Tiki Wiki website on a Debian11 Lightsail instance. In short tutorial I'll explain how to setup the Lightsail account and server (instance), install Debian11, install MariaDB and different PHP versions, install Webmin and Virtuamin control panel, setup and use Git, set an SSL certificat and finally publish your Tiki Wiki website online.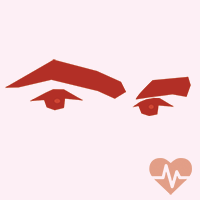 Father of 2 teenagers with their own smartphones, I am concerned about privacy issues and their online safety. Between this hyper-connectivity and the constant implementation of new technologies without any hindsight on an often "involuntary" public, it is essential to prepare and protect our children for the revolutions to come and to give them the tools and the necessary education. For example, children (and adults) need to understand that the information they share online can be used for malicious purposes, such as harassment or impersonating. It is therefore important that they learn to protect their privacy by not sharing personal information such as their full name, address or telephone number.
Explanations of these things are all complicated and boring and I had to use a simple language and make it fun or at least pleasant. While teaching them how to safely enjoy the internet and providing them with a good security posture against malicious attacks, I saw adults walking by, stopping, listening and asking questions too. Motivated by my satisfaction in helping others, I decided to organize myself a little and prepare a publishable version of my "dad's wisdom meeting" 😉. This is the first post, let's see where the wind will take us...