Tiki Wiki Specialist
With an effective support I help users and customers to master the power of Tiki Wiki, a complete web application builder. Using my solid background and my management skills I help customers to organise and define realistic roadmap that lead to project's success.
Tiki Wiki can be set in an instant with simple feature like Blogs or Forums ready to be used. The real power reside in using together the advanced features like Trackers, CustomSearch, Tiki Shopping Cart, etc. Those features together with tools and technologies like unified index, Rating & Calculation fields, Smarty Templates or ElasticSearch can be used to build very powerful and complex data management system.
Being using and member of the Dev team since 2004 I was Release Coordinator for several years. I'm an Admin of the Tiki Wiki CMS Groupware (Open Source) and I work actively to organise the community, organise the QA and the coordination of this huge project (hundreds of commits each month from hundreds of developers around the world). I'm a Tiki Wiki Specialist and my knowledge can help your organisation to setup a successful project using Tiki Wiki !
I'm the author of the Tiki Express Tutorials where I publish regularly new video to help other users.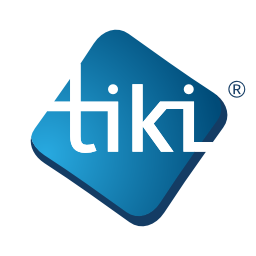 Technologies
I wrote down some of the technologies I work and rely on my everyday works aside those I don't have to mention because it is pretty obvious (TCP/IP, Shell Scripting, etc) or those I didn't used lately (IIS, C#/.net, Perl, etc).
Customers
A short list of companies and partners who trusted me to help and improve their businesses and projects lately. This list does not include sensitive companies I work with (I own a security clearance issued by IMI industries).

Support and server admin yearly package to support Tiki Wiki application and users

Real estate solution based on Tiki including gateway to centralised and third party assets records

Tailored kindergarten solution based on Tiki Wiki including Covid-19 additional features

knowledge database solution including bootstrap integration and server management

Support and consulting on data and knowledge base

Git repo setup, upgrade and support for a Tiki project on shared hosting

Tiki Wiki and ClearOs hosting, Knowledge Database development with interaction with community tools like forums and training internal system.

Tiki Wiki project with ClearOs hosting, adapting templates from previous website and support.

Tiki Wiki eLearning project, support courses templating, customSearch and ElasticSearch.

Tiki Wiki website, consulting, support, training and reports configuration.

Tiki Intranet Project, design and configuration for the Human Resources department and internal communications

Tiki Management System, Service de Placement Emploi Montréal

Tiki Intranet Project Management, ERP for the accounting department

An OpenStreet map project based on dynamic data from a Tiki Wiki CMS. Mail server action based on map event.

Hosting management & Website transfer from Joomla to Tiki Wiki. Style adaptation, SEO optimising and Ongoing Support.