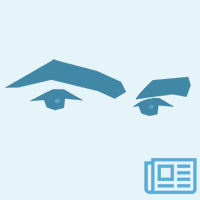 The Tiki community announced the latest stable release - 18.1. This update includes a number of fixes since the initial 18 release, as well as code and feature improvements. It includes critical security fixes thanks to the very active Tiki security team that have also backported to all maintained Tiki versions - Tiki 15.6LTS, Tiki 12.13LTS and Tiki 17.2. Get Tiki 18.1 or the update for the version you are using at the Tiki download page.
Actual Tiki users are more than warmly encourage to update to - and new users to try out - Tiki 18.1 and benefit from the new features, options and fixes.
Thanks to the hundreds of reports and wishes submitted by Tiki testers and community members, the changes from 15 to 18 have been impressive and this update continues that trend. This is another occasion to remind you that updating your site regularly will ease your own update and maintenance process as well as keep your site as secure as possible.
Among the new stuff from Tiki 17 to Tiki 18 only as there is way too much to say to compare between Tiki 15 to Tiki 18 (sorry).
Annotations (integrate also comment inline) has been improved and is using now the powerful Annotator open-source JavaScript library. Annotator an open-source JavaScript library
a Composer Web Installer has been added for Admins to install install external packages in Tiki (with different copyright license or not included) through a new Control Panel.
The Console (command line tool) has been improved with a new set of command for Wiki Plugins management, installer, gallery/filesystem tools, a File Checker to detect orphan or extra files and a new tracker tester tool (integrating Faker)
The Print feature was greatly improved with: Advanced PDF settings, PDF support added for trackers. PDF cover pages, background images and colors, watermarks, autotoc, auto bookmarks, columns, custom headers, orientation, pages sizes and more...
Calendars and Calendars items added to Unified Search
PDFs are now searchable natively via Tiki
A new built-in site map XML generator
A new Style Guide tool was added to offer interactive page editing for site colors, fonts, and other style details, with the results shown in real time !
... And tons of changes in Trackers and Wiki Plugins !
More details are available on the Tiki documentation page for Tiki 18.
Tiki developers made great progress and followed very attentively the major technologies announcement about their roadmap for the coming years during the (Fosdem 2018 in Brussels).
Tiki is ready for ElasticSeach (distributed, RESTful search and analytics engine) 5.x and the Tiki community started to invest and discuss the major changes and slow transition that will be introduced from ES5 to ES8 ([https://youtu.be/eeMaoQzLJTk|see the ElasticSearch video conference).
Same goes for MySQL changes and PHP already Tiki is running on MariaDB and Tiki 19 is developed using PHP 7.1 as base.
Tiki 19 is also running Bootstrap 4 and the integration is still going on (Tiki 19 will be bootstrap 4

.
This is also the time to say goodbye to Tiki 17, which has come to the end of its support period and won't be further upgraded.
The security team would like to give thanks and credit to Pranav Digambar Jagtap @pranavH4x0r, chbi of https://chbi.eu, Karim of ripstech.com and Omar Kurt of netsparker.com for their security reports and help to make Tiki a safer application.
If you like Tiki and find it useful, the community invite you to join the Tiki community and to help fund our open source project.
And n it is also time for me to apologies (note how I put that at the end!)

for having no time to communicate with you and add new article to my blog.
BUT I was testing and experimenting new things and 2018 will be a year with much more update and great improvement in communication.
See you soon...